E-Shop/CMS
Customize your shop in a few simple steps, select the template and configure the features according to your needs or edit your custom templates.
Domain
Select the domain for your E-Shop - We advise you to do this if you have already purchased your personalized domain and SSL certificate in order to avoid disruptions.
Template
Select the template for your E-Shop among those available. Upload logos and images and edit sections by following the program's instructions.
Do you want ad hoc graphics? Contact us to evaluate together the needs of your site! Email us at info@xtumble.com.
Logos and social networks
Insert the logo of your E-Shop using an image that highlights its color based on the style of the selected menu. The company logo, on the other hand, is used for the header of the documents and email notifications of your orders. You can also change your company logo from the Settings > Company profile.

Enter the social links to display the icons on your E-Shop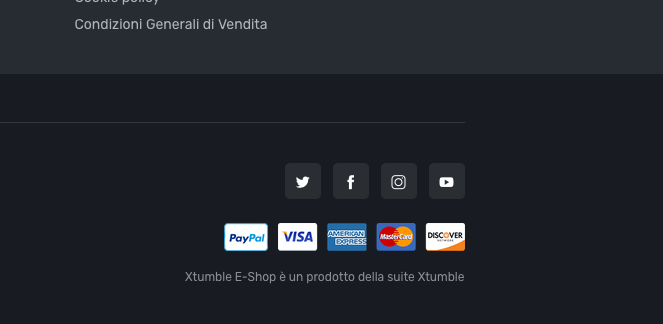 Menu
Personalize your menu by adding new items and associate the link of your pages. Select the light (light) or dark (dark) theme of the menu and the display levels.

Create custom menu items and sub-menu items. Click on the "+ Add item" button and enter the name of the item and the link. Place items by dragging components to your preferred ordering.

Pages and posts
Create new pages and posts for your site, insert a title, customize the content with texts and images and fill in the SEO fields to better index your pages on search engines.
Gallery
Create endless image galleries on your website in just a few simple steps:
1)Create a new gallery and add images by clicking the "+ Add item" button. To remove an image, click the button at the top right with the trash can icon.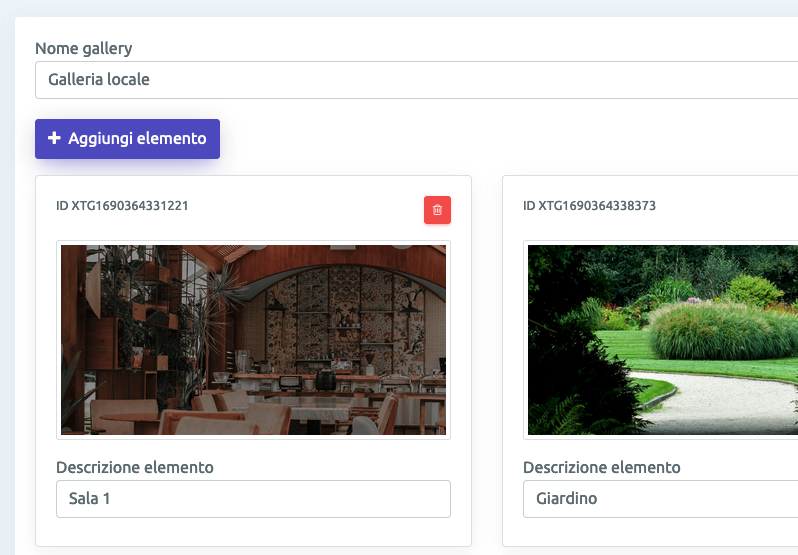 2)Copy the gallery code at the top right of the detail screen or from the gallery list under "Embedded code"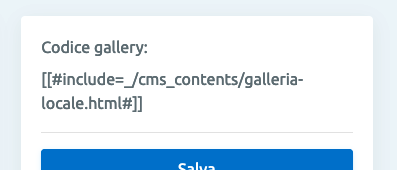 3)Paste the code on the landing page and refresh on your site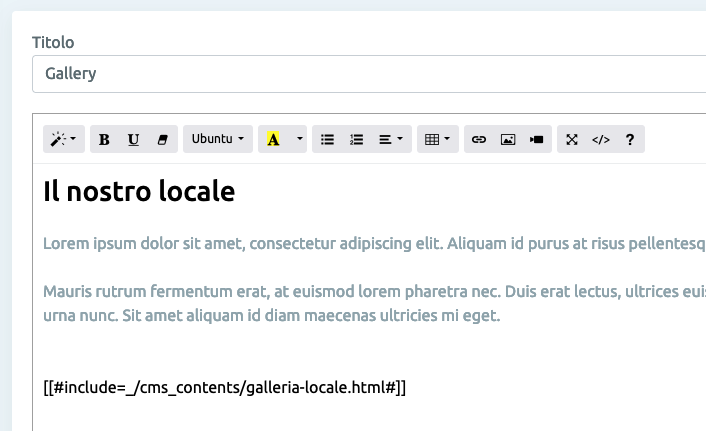 SEO and Legal
Enter a brief and pertinent description of the content of your site's pages (max 160 characters), use persuasive language and focus on original content. These descriptions will be used dynamically for the default pages, while for the additional pages the SEO will have to be compiled individually.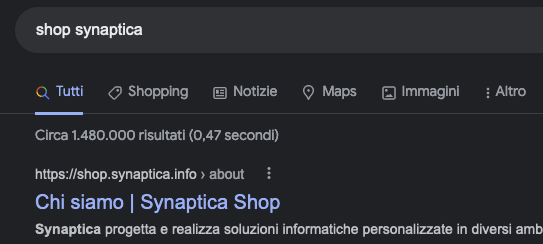 Fill in the legal information of your shop (Privacy Policy, Cookie Policy, etc.). Download the templates here and use a text editor to complete your company details.
Watch the video tutorial at the following link here.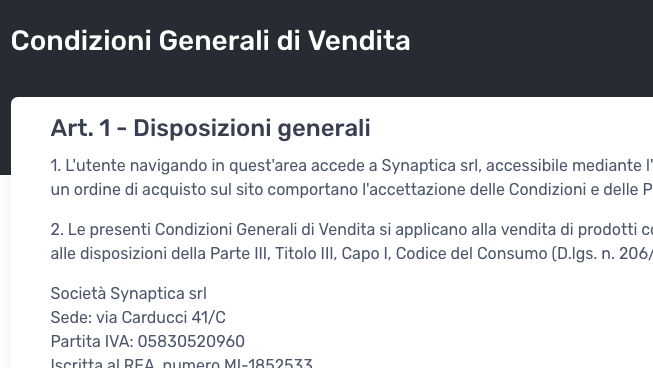 Configuration and settings
Activate payment methods, set up service integrations such as Google Analytics and the Facebook Pixel, configure the features of your E-Shop by managing time limits for delivery, checking product availability and much more. Subscribe to the Youtube channel Xtumble and consult our guides to customize your shop in just a few clicks.